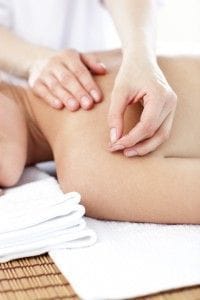 Acupuncture
Rachel Thornton
Rachel offers gentle acupuncture treatments and practical, down-to-earth advice to guide her patients towards better health, physical recovery and emotional balance.
She is skilled int he treatment of pain, fatigue, stress and anxiety, digestive disorders, and pregnancy care, including acupuncture for labour encoragement. Rachel's hands-on treats incorporate Chinese medicine modalities such as acupuncture, cupping, massage, in conjunction with lifestyle advice, exercise and dietary recommendations.
Racel holds a Bachelor of Health Science (Acupuncture), Certificate IV Therapeutic Massage, is a nationally accredited Chinese Medicine Practitioner with AHPRA and a member of the Australian Acupuncture and Chinese Medicine Association (AACMA).
Call Rachel 0404 155 028 to make an appointment.
www.rachelthornton.com.au
Homeopath & Integrative Medicine
Karla Webster
Karla offers a holistic and natural approach to set you and your family on the path to health and vitality through classical homeopathic care, lifestyle and dietary advice. Her integrative approach aims to identify and address contributing factors and address these primarily with homeopathic medicine to enhance the body's self-repair mechanisms.
I work with women to assist with the management of balancing their hormones, menstruation, menopause, fatigue, anxiety, morning sickness and child birth preparation.
As a registered homeopath with the Australian Register of Homeopaths (AROH) I love working with families and have developed an interest in infant and child health such as earaches, acute illnesses, reflux, digestive issues, behavioural problems and anxiety.
Karla is a graduate from Endeavour College of Natural Health and is a professional member of Australian Homeopathic Association (AHA).
Call Karla on 0413 564 453 to make an appointment.
Kinesiology
Yolande Pernold
Kinesiology as used in the complementary health or natural medicine field, is defined primarily as the use of muscle testing to identify imbalances in the body's structural, chemical, emotional or other energy, to establish the body's priority healing needs, and to evaluate energy changes brought about by a broad spectrum of both manual and non-manual therapeutic procedures.
Kinesiology, therefore, may be understood as a system of natural health care which combines muscle monitoring with the principles of Chinese medicine to assess energy and body function, applying a range of gentle yet powerful healing techniques to improve health, wellbeing and vitality.
For all Kinesiology Appointments please call Yolande on 0406 231 070