Yoga for the Whole Family
Written on the 5 May 2015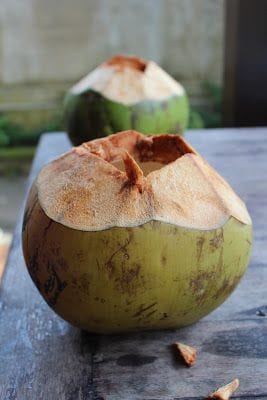 Kids Love It. . . .
When yoga is taught at their level, kids readily enjoy the physical and mental release this practice offers. Most instructors who teach yoga to children report that kids are eager to use their imagination to stand like trees, stretch like dogs or be frogs. And today, when many childrenlike adultssuffer from stress, yoga can teach them how to relax. In addition to the classes at schools and fitness facilities, popular yoga camps for kids are offered at some retreat centers.
According to the Centers for Disease Control and Prevention (CDC) and the National Center for Health Statistics, 16% of U.S. children 6-18 years old are overweight. Overweight is defined as having a body mass index (BMI) at or above the 95th percentile on the CDC's 2000 BMI-for-age growth charts. Yoga can be an enjoyable activity that can help children increase their physical activity levels and achieve a healthy weight.
---
And Dogs Just Lap It Up!
Yoga seems to benefit even man's best friend. According to a report from BBC News Online, yoga for canines is the latest American import to have taken off in London. The canine yoga classes are for both human and dog participants, who bend and stretch their bodies through various postures led by an instructor.
"[They haven't] done anything like this before," Claire Margarson told BBC News Online, referring to her experience in the class with her three shi tsus, Tia, Tango and Tequila. "But Tia in particular loved it, spending 6 hours in class. She had her legs stretched in the air, was bent over into extraordinary positionsat one point she even resembled a wheelbarrowand had her paws massaged. The dogs did most of the things that the humans did.
"At the end we were even encouraged to get them to hold their paws together so that we could recite a specially adapted concluding prayer." Margarson added that her other two dogs also showed benefits. "Tango, normally a bit grumpy, was a lot more pleasant to live with, while Tequila temporarily lost her obsession with smelling out the nearest lamppost. All of them slept very well that evening and were far less energetic than normal."
---
Yoga for the Whole Family
By Michelle Wing and Kate Roades
Yoga Provides Healthy Fun for Kids and Parents
Though raising children may be the most rewarding work you will ever do, it can also be the most demanding physically and emotionally! Yoga can give you the energy you need to get through the day or night and it's a healthy and fun activity to do with your baby or young child.
Yoga helps tone the body and relax the mind. It's a beneficial exercise for pregnant women, young children, youth and adults of all ages and abilities. Busy lifestyles are commonplace for today's kids infants to teens due to a combination of factors including varied caregivers, over stimulation, academic and social pressure and full schedules. As a result, many kids are "maxed out" and busy parents are seeking ways to help reduce stress and have fun together.
There is a reason 15 million Americans, and growing, are practicing yoga. It works; and it works for kids too! Unlike other forms of physical exercise, practicing yoga keeps your mind in one place, in your body. Moving into yoga postures and holding them requires focus and concentration. If your mind is racing or you are thinking about something else at the same time, you fall down.
This is a valuable reminder for parents and kids to be present. Multi-tasking has its place, and so does the ability to focus on one thing at a time. For adults and children alike, there is much joy in quieting the mind and focusing on the present moment.
---
Yoga for Baby Boomers - How Practicing Yoga Can Lead To A Healthier Heart
By Gregg Hall
A great form of exercise for baby boomers to consider is the practice of Yoga. Yoga is very low impact and focuses on breathing and relaxation methods. One of the great things about yoga is that any one of any size or age can start doing Yoga and make an impact on their health.
When you add in the relaxation methods used in yoga practice you can bring down your blood pressure and relieve stress that is harmful to your heart.
The practice of Yoga has long been proven to be effective in relieving stress, calming nerves, and promoting heart health. This is why many fitness clubs now have begun to offer yoga classes with certified trainers that will help beginners learn to practice yoga safely. Yoga practice urges you to listen to your body and build up to working to your full capacity. Special needs can be discussed with the trainer and routines custom-made to fit your body.
The benefits of exercise are well known especially the positive affect that it has on the health of your heart. Through exercise you will lower your weight, your cholesterol, and your blood pressure. This will all result in less work on your heart and if you already are having heart problems, exercise can help keep your heart beat regulated and expand your blood vessels.
According to physicians a regular exercise regimen is one of the best things that you can do to ensure that your heart stays healthy. If you have not been active, don't rush into it. Just start out walking a few minutes and increase it gradually, you will be surprised at how quickly you will gain strength and endurance. Don't overdo it when you first get started. Starting out slow will help condition your heart and give you the encouragement to increase the amount and intensity of your exercise.
---
Yoga for Young Children
Yoga is non-competitive and fun and kids are naturally drawn to it. Re-designed with kid-friendly poses and set in an upbeat atmosphere, yoga can boost strength, flexibility, attention span and self-esteem for kids of all ages and abilities. In the beginning, kids wiggle and giggle, but soon they learn to listen, process and flow in and out of yoga postures. In the end, they relax and clam their bodies and minds. Some benefits show immediately and others over time. One seven year old exclaims after class, "Yoga makes me happy!"
According to the American Heart Association, beginning at age two, children should participate in at least 30 minutes of enjoyable moderate-intensity activities everyday. Yoga is an excellent activity for young children because it is builds body awareness and physical confidence along with concentration and focus. It's a meaningful structured activity that provides social interaction and self-expression resulting in increased self-esteem. It also builds a fit and healthy lifestyle and can counter childhood obesity, a growing epidemic in America today.
---
Yoga for School Age
For older kids, the American Psychological Association states, children involved in regular exercise earn better grades and have better social skills than those who are not. And the US Surgeon General Reports, indicates participation in all types of physical activity strikingly declines as age or grade in school increases. This may be due to added homework and boredom with traditional sports and activities. "Yoga calms your nerves and it's cool," says a 12 year old boy. It's a very supportive activity to get the body moving, reduce academic and peer pressures and have some fun.
Additionally, yoga can help create understanding and perspective for oneself, improve relations with friends and family, and build respect and awareness about the world outside. A middle school teacher states, "I think that teaching elements of meditation will help introduce the idea of looking within and help kids focus and concentrate invaluable tools in today's frantic world!" She may be right, a young teen explains, "Yoga makes me feel good inside and out."