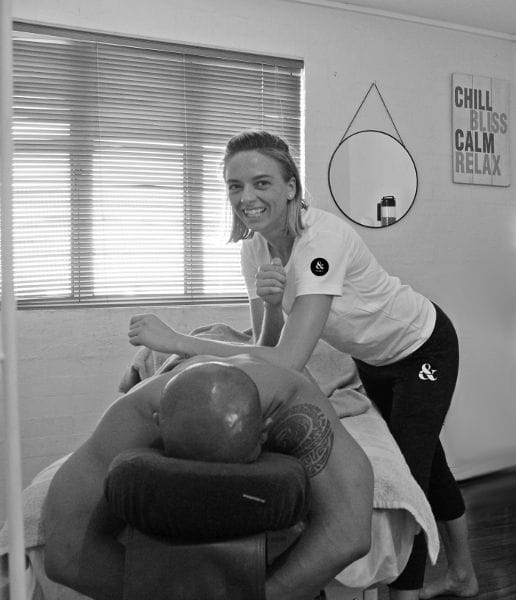 Massage Treatment
Massage is a great way to reduce muscle soreness and tightness. It can aid your recovery from injury and can help people that suffer from:
Headaches and neck pain
Hip and leg pain
Pain between the shoulder blades
Lower back pain
Shin splints, ITB tightness
Tendonitis
Chronic inflammation
DOMS (delayed onset muscle soreness from exercise)
Our Massage Styles
Remedial Massage
Widely regarded as an effective form of manual soft tissue therapy. Known to reduce the symptoms of pain and increase functional movement. The treatment itself may involve deep tissue work for short periods of time, but the results are definitely worth it!
Conditions such as sciatica, carpal tunnel, stiff necks, headaches, sports injuries and many more can be eased from a Remedial Massage treatment.
Relaxation Massage
Helps de-stress and loosen up your body and is great for those who have had a hard working week or feel like treating themselves to some TLC! The treatment consists of flowing strokes, kneading and gentle manipulations of the muscles performed at your chosen pressure. It is a pain free way to relax both your muscles and your mind.
Sports Massage
Will often utilise a variety of modalities such as remedial massage, trigger point therapy, cross fibre techniques and deep tissue work.
Pregnancy Massage
A more relaxing treatment. The massage therapist adapts their techniques to address changes a woman goes through during her pregnancy.
Pregnancy Massage is just as important for mother as it is for the child.
Please make all bookings Zen Reception or call 07 3379 8990.
Bookings are available every Monday Friday and Sunday