Keenan Crisp Workshop Series
Friday 16th November

Saturday 17th November

Sunday 18th November
About Keenan
Keenan Crisp, founder of Better Life Connection, is a certified high performance coach and master yoga facilitator who has been instrumental in the success of Australia's largest yoga school, Power Living Australia. He has taught thousands of classes, led many retreats, workshops and teacher trainings nationally and internationally.
Keenan has also been trained in vinyasa yoga by Baron Baptiste, yin yoga by Paul and Suzee Grilley and and has been working side by side and mentored by Duncan Peak for 11 years whilst with Power Living Australia.
More recently Keenan has been certified by Brendon Burchard as a High Performance Coach.
Keenan's love of Life is infectious as he teaches anatomically safe and philosophically rich classes that will leave you feeling like waving at strangers.
The Workshops
Friday 16th November
7-9pm
'Harmony' 2 hour Yin Masterclass
Learn how to create harmony in your body and mind as you feel a deep sense of peace of that will leave you feeling both blissed out and revived
Book in HERE
Saturday 17th November
1.30pm - 4.30pm
Asana As a Daily Ritual Workshop
Involving both movement and theory, you'll learn the what, why and how to achieve a safe and sound yoga practice, leaving you feeling better informed and confident in the choices of variations of asana that you do
Book in HERE
Sunday 18th November
1.30-4.30pm
'I'm Already Happy' Fundamentals of Meditation Workshop
Explore 3 techniques that will lead you feeling connected, relaxed and focused, whilst keeping a heightened sense of awareness and an open heart
Book in HERE
10% members discount applies. To book all 3 workshops for $120 email hello@zenhotyoga.com.au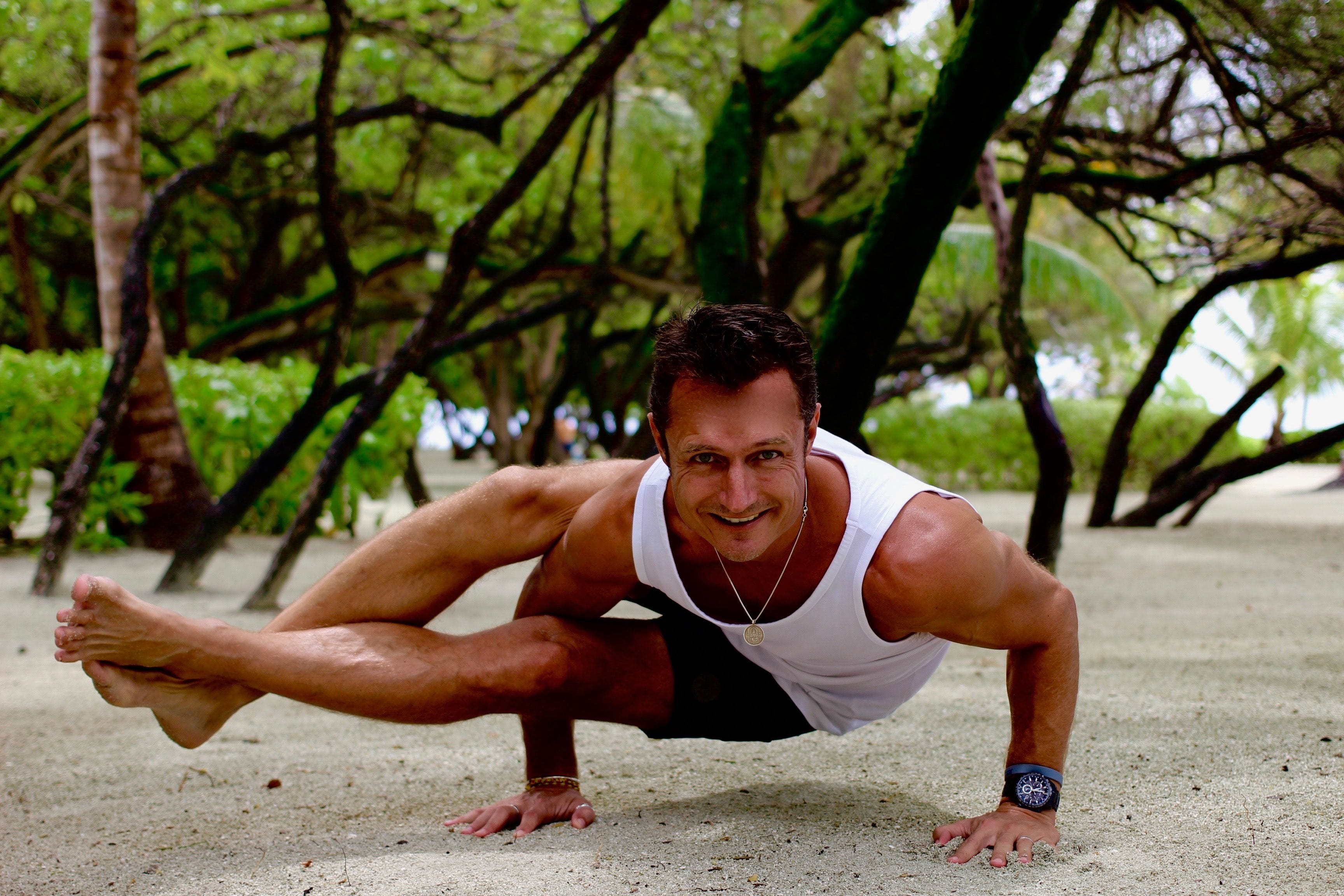 Kundalini Dance Workshop
Saturday 27th October 11am - 1pm
Join this FREE COMMUNITY workshop, hosted by the incredible Danny, to find out more about this beautiful form of yoga and how it could be integrated into your practice.
Come experience this modern twist on Kundalini Yoga as taught by Danny's teacher, Gloria Latham. We'll move dynamically through the body, breaking through our mental blocks and finding our strength within. Be prepared to dance, sing, work hard and sweat it out. No experience necessary. Satnam
Book in HERE or by emailing hello@zenhotyoga.com.au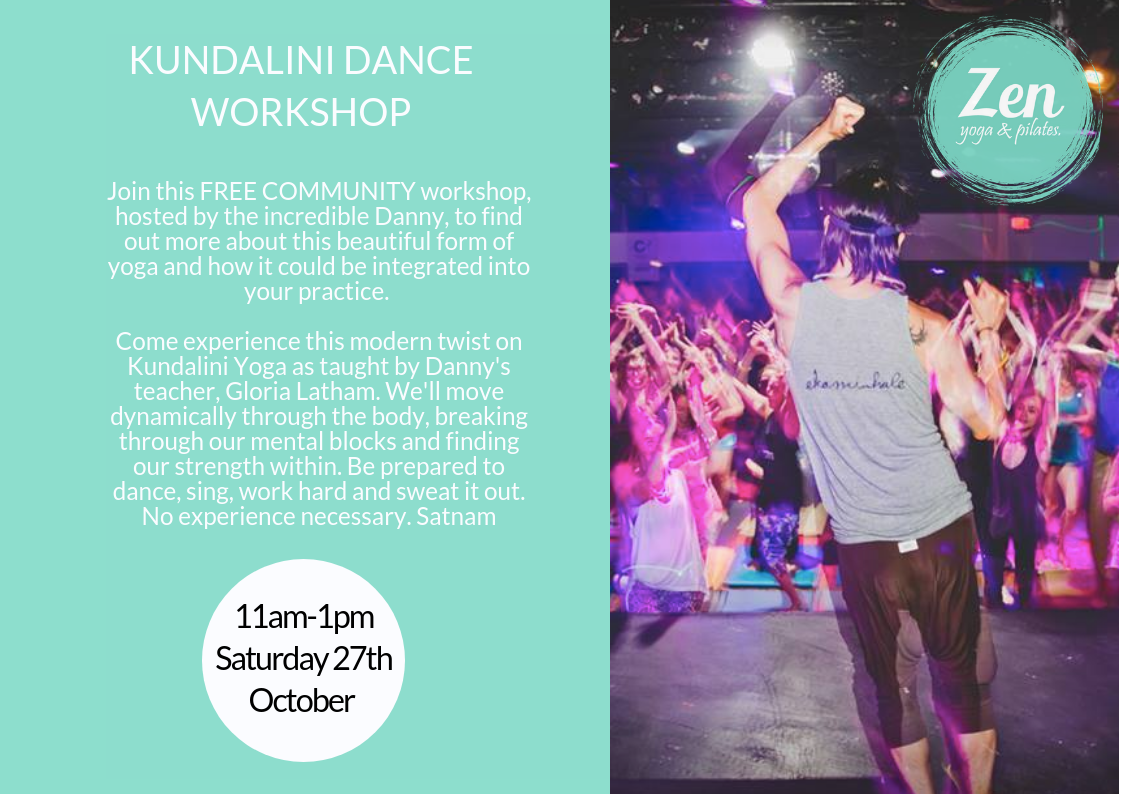 30 Day Challenge
1st - 30th November: Intro night Thursday 1st at 7pm
Want to nail a certain pose? Build a new level of strength or flexibility into your practice? How about establish a regular meditation practice? This is what a 30 day challenge is all about : little and often , every day for a month to see results and form positive habits.
So starting from Thursday 1st November finishing on Friday 30th November, we welcome you to join us for 30 days of practice. That might be every day at the studio, or it might be some days at home, or on the road. It might look like an hour's yoga or pilates every day or it might be 15 minutes meditation.
We'll help you set the right goals for you and what you are looking to achieve from the challenge.
So come along at 7pm on Thursday 30th November for an intro to the challenge with Jasmine and some helpful tools to help you set the right goals for what you want to achieve, and the right habits to help you get there :-)
To celebrate the end of the challenge and more importantly your learnings and achievements along the way, we'll be hosting a special celebratory class on Friday 30th November. More details to follow.