Warrior Flow with Aria & Gus
9 December 2017 11am - 1pm
Join Aria and Gus for a beautiful strong practice that reflects the movements of there own physical practice and personality. This warrior class will build up foundational strength, boost your confidence and teach you how to progress quickly into postures that you never thought possible. We will combine a series of flexibility-focused postures to help us move into challenging inversions and deep back-bends with a new sense of ease. Don't be scared no matter where you are in your practice you will see the progress after this flow. The mantra that you need to adopt is I CAN. We will have fun with advanced poses and transitions while seeking a higher level of focus and a new sense of mindfulness.
Find tickets: https://clients.mindbodyonline.com/asp/main_enroll.asp?fl=true&tabID=8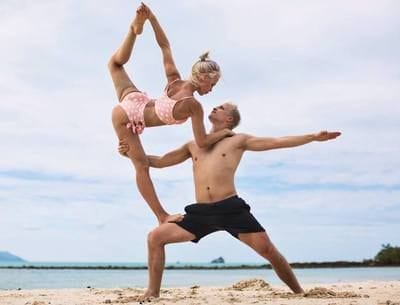 Inversions Tips & Tricks with Aria & Gus
9 December 2017 1:30pm - 3:30pm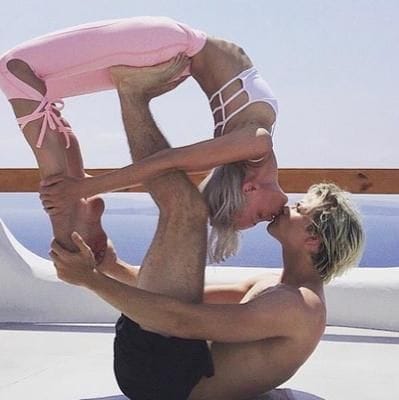 Inverted Tips and Tricks! (2-2.5 hrs) Getting upside down or inverted in your yoga practice can be full of freedom and fun, but it can also be intimidating. We will teach you how to get upside down and into other fun balance poses that you always dreamed to do but didn't know really were to start. We will also mix in a bit of partner work to create a connection between all the yogis in the room. This supportive practice is great for students new to the inversions as well as for advanced practitioners looking to expand their skills and explore new approaches to the inverted asanas. Lets have fun and sweat together. all levels are welcome.
Find tickets: https://clients.mindbodyonline.com/asp/main_enroll.asp?fl=true&tabID=8